My most recent audibook, "Easy Coffee Cake Recipes," is available for purchase! This book was a lot of fun to record, and I got really hungry any time I worked on it. There are fifteen recipes total, and they all sounded so delicious that I couldn't wait to try them. This book had cakes that are perfect to go with your morning coffee or to eat as an afternoon snack, as well as ones that would be an amazing dessert to finish off your day.
Yesterday I decided to try the Chocolate Bundt Cake recipe, and I was not disappointed!
Having a cookbook in audiobook form is a great idea, because it is completely hands-free. You can put the audiobook on your smartphone, your mp3 player, your e-reader, or you can have it playing on your computer on the kitchen table while you bake! This way you won't get your book or e-reader covered with batter or flour while making your cake.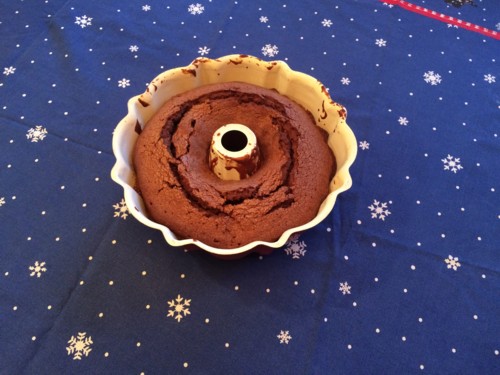 I have a tip for removing the cake from the bundt pan that my grandmother showed me. Take a butter knife and wedge it between the cake and the pan, sawing all around the cake. Every inch or so, pull the butter knife gently towards yourself. Then simply place a plate below the pan and turn the cake over.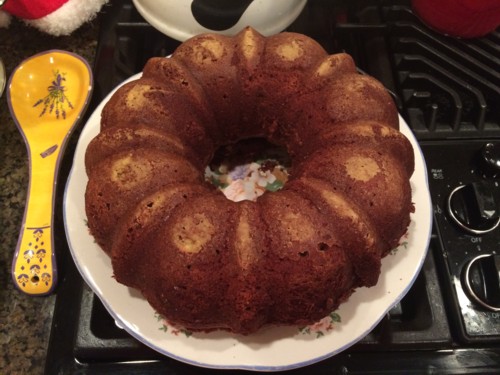 After sprinkling with powdered sugar, our cake is done! And I guarantee it is every bit as delicious as the pictures make it look.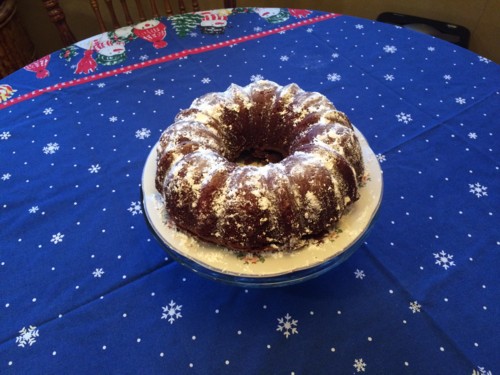 "Easy Coffee Cake Recipes" by Sarah Sophia is now available from these fine retailers:
Audible
|
Amazon
|
iTunes