Behind the Scenes of the Audiobook Trailer
Well, I had a very fun weekend. I finished the audiobook trailer for
The Poppet and the Lune
, which you can watch here!
My lovely sister was a big help in making this. Without her, it would not have come out
nearly
as nice as it did. Thank you, Lisa! <3
And today I would like to share some behind-the-scenes fun with you!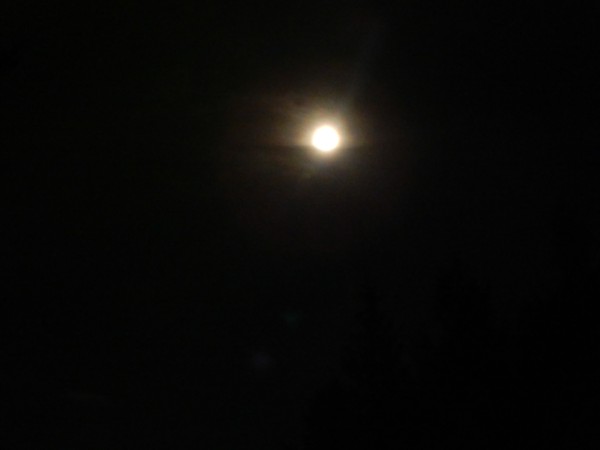 We had a great view of the moon, so that was wonderful! It was the right time of the month, too!
We have a beautiful wooded area behind our house, which was the perfect setting for this trailer.
And, best of all, I got to dress up as the patchwork girl! With the ring made of moonbeams hanging around my neck, of course.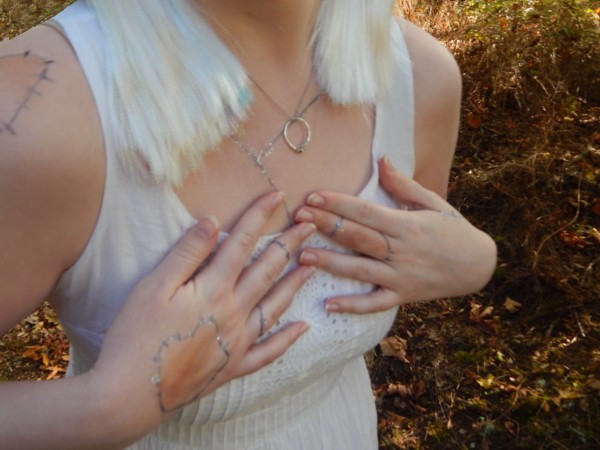 I felt so ready for Halloween, covered in stitches. Perfect costume! I felt like I was made of patchwork. And walking through the woods really made me feel like the patchwork girl. We used blue glimmer eyeliner for the stitches, and covered the lines with silver body glitter. For the mismatched skin, we used brown eyeshadow with glitter.
It was so much fun, and a perfect time of year to do it. It was cold and grey outside, and it smelled like Halloween, you know, that pumpkin scent mixed with burning wood? Although I was freezing in that sleeveless dress by the end of filming, haha.
So, what are you waiting for? Go watch the trailer! Guaranteed to put you in the Halloween spirit!