Southern Greed Audiobook Trailer | January 10, 2015 | 4:53 PM
Hello, all! Long time no blog, haha. I hope everyoneís holiday seasons were safe and relaxing!

I recently made the audiobook trailer for my newest production, Southern Greed! Here is the video for you all to see:

Watch the trailer!


This was a real treat to make. It was so much fun thinking of how to bring this thrilling mystery to life through my filming. I went all around the area (I live on the edge of town) and took footage of farmland. I took so many pictures that there was no way I could use them all, so here are a couple that didnít make it into the trailer: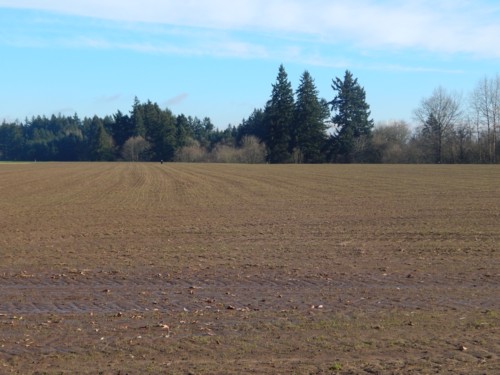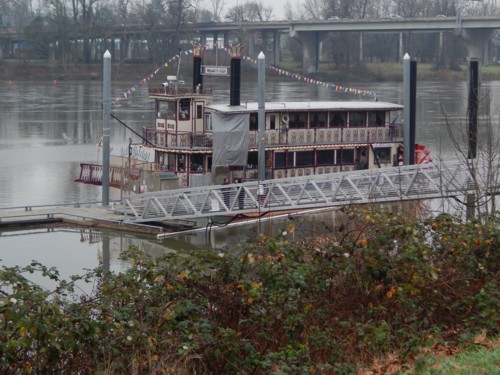 I am not sure if you can tell from the two bottom shots, but when I had been at my house, it was all sunny, then down by the river...the fog began to roll in. I had to take the shots of the farmland the next day, because it was sooooo foggy that the camera couldnít pick up the scenery.

Not that Iím complaining; I love the fog here. When I lived in California, the fog in my area was Tule fog, rolling off of the bogs, but the fog here is all misty and mysterious, like the fog in England. Itís kind of foggy today, too, which is exciting. Time to make some cocoa! Drive safely, everyone!

My Interview with Peggy Holloway | January 01, 2015 | 7:13 PM

Today we have a special treat: an interview with Peggy Holloway, the author of my newest audiobook, Southern Greed!

1) What inspired you to write Southern Greed?

PH: I guess you could say I was inspired by working with families when I was a therapist/counselor. I used to work with Juvenile Justice Teens, kids who were court ordered into counseling. Part of their treatment was family therapy. It was interesting to see what kind of family these kids came from. When I met some of the families I wasn't surprised their son or daughter had gotten into trouble. What did surprise me were the ones who came
from strict religious backgrounds. These kids seemed to be more easily led into trouble, by peer pressure, than any of the others. They were more naÔve, like Belinda in Southern Greed.

All of my novels take place in the south, but the story could happen anywhere.


2) What was your favorite part about writing Southern Greed? Any favorite characters or scenes?

PH: I loved writing the whole book and don't have a particularly favorite part as far as writing it. This was one of those books that kind of just flowed out of me and I had to type as fast as possible in order to keep up. The characters took a life of their own. One of my favorite characters was Mrs. Hildebrandt. To me, she was like the kind of mother that Belinda should have grown up with. From the time she jumped into my book, I loved her. Ronnie was also a favorite character, because I like kids and I especially liked his adventurous nature.


3) What is your favorite genre to write?

PH: I like writing mysteries. It's what I feel I'm the best at. I never know how they're going to turn out. They happen while I'm writing them. Sometimes the characters will be doing things that don't make sense to me, but later it's made clear. I don't understand how it happens, really.


4) How many books have you written so far? Was Southern Greed one of your first?

PH: I think I have about 14 published right now. I've taken some of them off to revise them. I'm constantly trying to make my books better. Southern Greed was number eight, I believe.


5) Of all of your books, do you have any favorites? Do you prefer to write standalones or series?


PH: They're all my favorites! Blood on White Wicker was my first, so I'll always have a soft place in my heart for that one. It led to the Judith McCain series.

One of my favorites is Double Shock. I did more research for that one than any of the others because it has a lot of history in it.

I think I did the best job, psychologically, on the psychological thriller Terror on the
Beach. So it's also one of my favorites.

I like writing both standalones and series.


6) What did you learn the most while writing Southern Greed?

PH: Writing a novel is a very emotional experience for me. This was especially true for Southern Greed.

I think it was because I grew up similar to the way Belinda did, so it hit close to home. Although I never got into as much trouble as she did, the potential was there. I think I did learn more about myself and the bad choices I made in life as a result of the way I was raised. Like Belinda, I learned from my mistakes.


7) What are you working on currently?

PH: I'm writing a book entitled Hermit's Cove. It looks like it's going to be a romance, which will be a new genre for me. But I'm hoping it'll turn into a mystery. Romance novels are boring to me.

-------------

Thank you so much for all of your wonderful and insightful answers, Peggy!

For more information about Peggy and her works, check out her website.

And donít forget to buy the Southern Greed Audiobook, on sale now!




Audiobook tips and tricks! | November 24, 2014 | 10:40 AM

As we prepare for the Thanksgiving holidays, travel comes to mind. Coming home from college for a short visit and family, friends, and food? Going to visit relatives? That means a long car trip, and for me, that can mean audiobooks!

Here are some fun tips about audiobooks that you all might not know about.

If you have an Amazon Kindle, or the kindle app on your iPhone or another device, did you know that you can switch back and forth from reading the book to listening to it if you have both the kindle and audiobook versions? They made it a lot easier too, now if you are in the kindle app or reading the book on your kindle, you donít have to get out of the app, find the audible app and open itĖyou can access the audio on the exact same page! Itís so convenient!
Here are more details, as well as a list of compatible devices!

If you have to go somewhere and are dying to know what happens next, (or would like to be entertained driving to and from work, running errands, even on a jog or bike ride!) this new feature is awesome to have. Itís also great if are taking a bubble bath and are worried about dropping your device, but are bored and want to read your bookĖI like to set mine on the counter so itís out of harmís way but I can still hear it well. This is also great if you have a headache or eyestrain! With the touch of a button you are able to pick up where you left off.

Another fun fact: if you buy a Kindle version of a book, you can get the audiobook version for a reduced price! This is a great feature, and can save you anywhere from five to fifteen dollars. Iíve been seeing some that are only 3.99 once you own the Kindle version! That is so cool!

Did you know that you change the speed of your audiobook? If you purchased your audiobook on Amazon or on Audible, it will open in the Audible app (or now, in the Kindle app!) If the narrator is talking too slow for you, simply click the speed button to speed them up. If they are talking much too fast for your taste, you can also slow them down! Itís such an easy thing to do, so if you feel one section is too fast/slow for you, you can adjust it, and then change it back whenever you want with the tap of a button! And if I ever talk too fast or too slow for your taste in any of my audiobooks, well, now you can change that.

So, these are just some tips that Iíve learned and have found very helpful when I buy and listen to audibooks. I hope that youíve found them helpful too!

No Power! | November 15, 2014 | 10:39 AM



Well, itís been an interesting past couple of days. Remember how I said it was supposed to snow? Well, so far weíve had no snow, but we keep getting frost, and the deck outside looks icy this morning.

We did get, however, many power outages. Oh, yes. It wasnít even stormy, it was just raining, but the lights kept flickering! First the power went off for about five minutes. Then it came back on. Then the lights flickered some more, and it went off for a couple hours, then it turned back on. Then it went off again (While I was recording, in factĖluckily my computer was charged, and my microphone is USB, so it didnít affect the recording.) At that point it was almost six, so the entire house was pitch black. Mon Dieu!

Finally the power came back on, but the lights kept flickering, so I was antsy all night. What did we do to keep the house lit? We used candles, battery operated candles, and battery operated lanterns. We had to run to Wal-Mart to stock up on batteries. Those lanterns take anything from four to eight D batteries apiece!

It had been really windy and stormy, complete with lightning, a couple weeks ago. People were telling us the power would probably go out, but it never did. We supposedly have underground lines, too, so go figure.

Some good advice is to, in the winter months when power outages are more frequent, remember to charge all of your electronics! For me that means my phone, Kindle, and computer. That way I can still work even when the power is out! (As long as itís not pouring. Since my studio is upstairs the microphone picks up on the rain hitting the skylight and the roof, so I have to work around the rain.)

I also saw the electric company recommending having a new car battery standing by. That way, if the power goes out, you can use that to charge your electronics!

It didnít help matters that it has been abnormally cold here for November, with temperatures below freezing, so all electric blankets, heaters, and space heaters could not be relied on. My poor little cold Arabella (see here) was so frozen! She kept burrowing under my covers, and when I would give her an airhole, she would turn her back and burrow even deeper! Ans my bedroom is the draftiest, so even when the heater is on, itís pretty cold. Poor little baby! Itís supposed to be record-breaking in cold temperatures tonight, so I hope the power doesnít go out again!

Whatís the weather been like for you? Let me know in the comments below!

Jack Frost nipping at your nose... | November 11, 2014 | 11:53 AM

This morning I woke up to frost! Jack Frost has paid us a visit, for the entire yard and windows were blanketed with those delightful little white crystals! It is *supposed* to snow tomorrow, and I really, really hope it does! I love cold weather! Perfect for snuggling up with a warm beverage, in front of a roaring fire, and just enjoy a good book!

I am recovering from various sickie-sicknesses. First I had the flu a couple weeks ago, complete with those lovely body aches, chills, and a sore throat and headache. Then I seemed to pick up a stomach bug, and itís taken a while to feel back to 100%. I need to get in gear though, because I am nearing the end of my current audiobook project. I plan to have it done by the end of the month, as long as I donít get hit by any bug that steals away my voice. No! I feel like Ariel from The Little Mermaid sometimes when I lose my voice. My voice is my job! Haha. Or like the Wicked Queen from Snow White and the Seven Dwarfs when she has transformed into the old hag. ďMy voice...My voice!Ē

My pets get very cold in the winter months, especially my baby kitty, Arabella. Even though she is a year and a half old, she still looks like sheís not fully grown! Sheíll be a forever kitten! She is a short-haired cat, and she gets cold very easily. Thereís an old British comedy that I like where the lady had a little hot water bottle for her cat. I think Bella would love something like that, if only I could find it...

How do keep your pets warm in the cold months? Share your answer in the comments!

<< Newer 1 2 3 4 5 Older >>
Buy My Books!
Connect