Easy Coffee Cake Recipes on Sale Now! | December 20, 2015 | 12:05 PM
My most recent audibook, "Easy Coffee Cake Recipes," is available for purchase! This book was a lot of fun to record, and I got really hungry any time I worked on it. There are fifteen recipes total, and they all sounded so delicious that I couldn't wait to try them. This book had cakes that are perfect to go with your morning coffee or to eat as an afternoon snack, as well as ones that would be an amazing dessert to finish off your day.




Yesterday I decided to try the Chocolate Bundt Cake recipe, and I was not disappointed!





Having a cookbook in audiobook form is a great idea, because it is completely hands-free. You can put the audiobook on your smartphone, your mp3 player, your e-reader, or you can have it playing on your computer on the kitchen table while you bake! This way you won't get your book or e-reader covered with batter or flour while making your cake.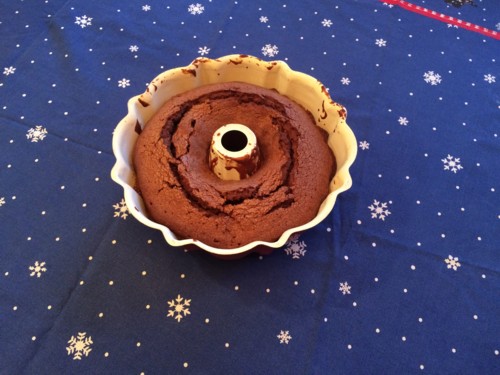 I have a tip for removing the cake from the bundt pan that my grandmother showed me. Take a butter knife and wedge it between the cake and the pan, sawing all around the cake. Every inch or so, pull the butter knife gently towards yourself. Then simply place a plate below the pan and turn the cake over.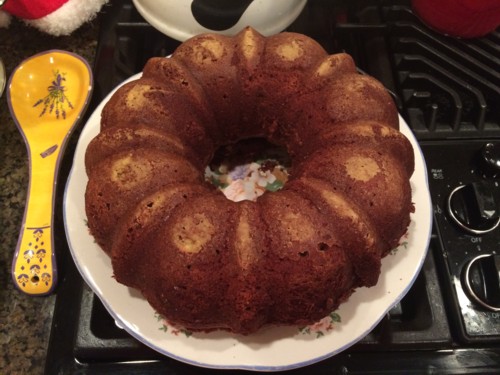 After sprinkling with powdered sugar, our cake is done! And I guarantee it is every bit as delicious as the pictures make it look.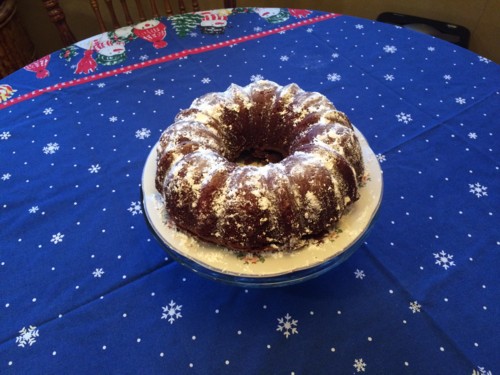 "Easy Coffee Cake Recipes" by Sarah Sophia is now available from these fine retailers:


Audible | Amazon | iTunes

Witcha'be | June 24, 2015 | 11:03 AM

I am proud to announce my latest audiobook, Witcha'be, is available for purchase!

This book was a lot of fun to work on. It tells the story of Molly Sanders, a girl who moves to Redbend, Oklahoma, right before her freshman year. Over the summer she becomes besties with a girl named Lenni Flemming, and Molly is sure that their high school years together will be amazing.

But soon Molly realizes it might not be as great as she'd thought, when Lenni's other bff, Bianca Ravenwood, becomes insanely jealous of Molly for spending so much time with Lenni. Not only does she not like Molly–she's a witch in training! How can Molly hope to stand up to a bully with magical powers?

Molly turns to her kind creative writing teacher, Mrs. Piper, who shows her that if she is ever lost or hurt, she can turn to God for guidance. Will joining the church's youth group be the answer to Molly's problems? Or is Bianca too powerful to stop?

Be sure to give this exciting and heartwarming YA audiobook a listen, on sale now!

Audible | Amazon | iTunes




My Interview with R. Barri Flowers | March 28, 2015 | 1:41 PM

Today we have an interview with R. Barri Flowers, the author of my new audiobook, Vampire Classmates!

1) What inspired you to write the short story Vampire Classmates?

RBF: I thought that a prequel to my bestselling Transylvanica High series, featuring the books, COUNT DRACULA'S TEENAGE DAUGHTER and OUT FOR BLOOD, might be fun for readers. Also allowed me to introduce some new characters to this human and vampire community.

2) Are you planning on writing more books or short stories in the Transylvanica High series?

RBF: Indeed, I am. Next book in series is entitled, COUNT DRACULA'S TEENAGE DAUGHTER'S REVENGE. It should be out at the end of this year or early 2016. More books are planned to keep the popular series going.

3) Of all the books you have written so far, do you have a favorite?

RBF: Yes, the YA novel, SUMMER AT PARADISE RANCH, is my favorite one. It is book one in new series about a teen girl who reluctantly visits her mother on Maui and has the adventure of a lifetime. Each subsequent book will be about another summer vacation for Lexi, the protagonist.

4) What is your favorite genre to write? Do you prefer to write series or stand-alones?

RBF: The adult mystery and thriller genres are my favorite to write. I prefer stand alones, though I have a number of series ongoing.

6) How many books have you written so far? What was the genre you started with?

RBF: I have written 72 books, thus far, amazingly, with more to come. I began with the mystery genre and followed that with the romance genre.

7) What are you currently working on?

RBF: I am currently working on a Hawaii mystery novel, entitled, DEAD IN PUKALANI, as well as the next book in the Transylvanica High series.

Thank you so much for the great answers, Barri!

For more information about R. Barri Flowers and his works, please visit his website.

And don't forget to buy the Vampire Classmates Audiobook, on sale now!

My newest audiobook: Vampire Classmates! | March 26, 2015 | 10:24 AM

Hello, everyone! Here is an update on what I have been up to:

I finished my newest audiobook, Vampire Classmates by R. Barri Flowers, a prequel short story to his best-selling Transylvanica High Series. This book was a lot of fun to do, there were so many interesting characters and developments that add new dimensions to this Young Adult paranormal series.

It is now for sale on Audible, Amazon, and iTunes.

A special bonus to this particular audiobook: it includes excerpts from three of Barri's best-selling novels, Count Dracula's Teenage Daughter (the first in the Transylvanica High series), Teen Ghost at Dead Lake (a YA haunted house mystery novel), and Danger in Time (a YA time-travel mystery novel.) These were a lot of fun to narrate as well; I would definitely recommend buying the full book (or audiobook!) of all three of these novels.

I also have made a trailer for the Vampire Classmates audiobook:

Watch the Trailer!

This was a lot of fun to make! There is a part in Count Dracula's Teenage Daughter where one of the vampires has bottled blood in the cafeteria, so I really wanted to have that in the trailer to showcase the difference between the humans' and vampires' lunch choices.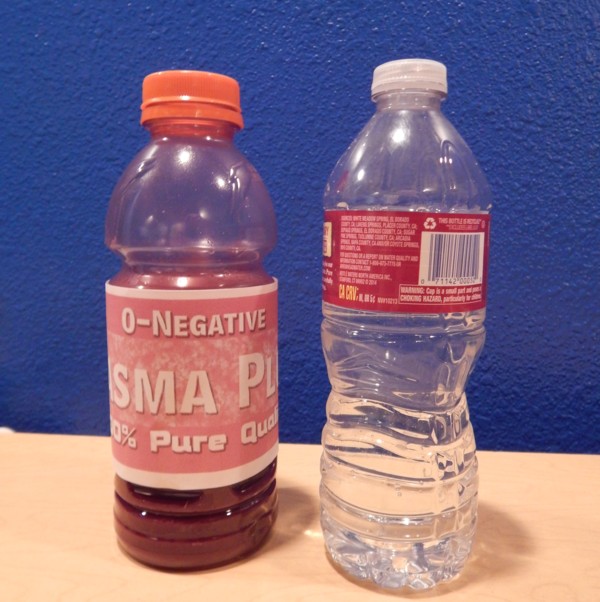 I made fake blood and a label for the bottle:






The blood was a hard thing for me to do, since I am so squeamish it is not even funny. I knew that it was just corn syrup, chocolate sauce, coffee, red food coloring, cocoa powder, etc, but it made me feel faint.

It kept not looking right, but then suddenly I felt a sick light-headed feeling, and I knew I'd gotten it right.

Grossest part of all? Thanks to the brewed coffee...it was warm.

Ewwwwwwwwwwwwwwwwwwwwwww.

But it had the desired look and effect for my video, so I am proud of myself.

Now go watch the video, and make sure to buy a copy of Vampire Classmates!



Aches and Pains in the Winter | January 17, 2015 | 8:13 PM

While I love winter weather, I find that I tend to ache more during these months. Whether it be rheumatism or early arthritis, I notice that my hands (which are weird in their own way and ache really badly if I use them too much–particularly on the computer or lifting heavy things) hurt a lot more in the cold, rainy weather. If anyone is like me, here are some things that I find help me a lot.

–A heating pad or a hot water bottle

Use of either of these tools does wonders for my hands, as heat will help soothe any inflammation in the joints. Sometimes muscle rub creams, like Bengay, can also really help. If I put Bengay on my hands and am worried about rubbing it in my eyes, I will put on gloves for a little bit to keep the cream isolated. Taking ibuprofen will also reduce inflammation and speed along the healing process.

–Athletic tape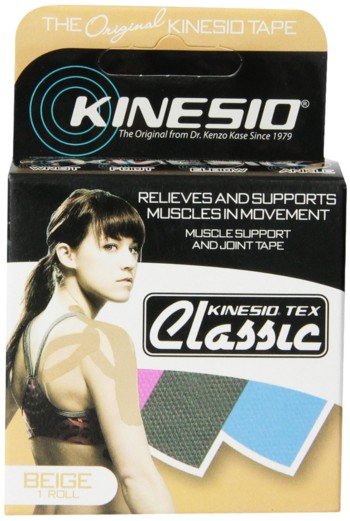 This helps my case in particular because the "fatty pads" of my hands (right where the wrist meets the palm) don't have the little groove down the middle that most people's have, so the blood does not pump as easily, and the muscles get very tired more quickly than normal. My chiropractor recommended Kinesio Tex tape, because it supports the area without constricting it. This tape can be used on your back, neck, ankles, knees, feet, pretty much anywhere to help support and rejuvenate the areas that ache most. My sister used it when she twisted her ankle, and it really helped support the ankle and speed along the healing process! Fun fact: it also comes in several fun colors!

–Massaging body bars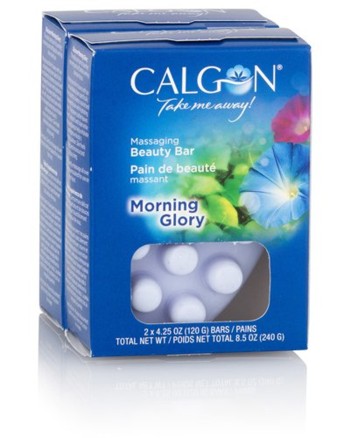 I got some of these for Christmas! Calgon is a brand that specializes in spa products. These bath bars are wonderful because they have raised bumps that massage your skin, while the soothing ingredients also help moisturize and exfoliate. I particularly like to use these in the bath, but they are also great in the shower! They come in lots of great scents, too. There are also lots of brands that offer this kind of product, so hunt around until you find one you like best.

Which leads to my last recommendation...

–Warm water

This can be the shower, a hot bubble bath, or (if you are lucky) a hot tub! We had a hot tub in my old house. Ah, how I miss it. If you are ever feeling achey, don't hesitate to take advantage of some warm water!

I hope some of these tips help those who feel aches and pains in the cold winter months. And remember, if you are injured or experiencing constant pain, see a chiropractor! You would not believe the wonders they can do for feet, knees, hips, backs, necks, even hands!

Be well, everyone! 1 2 3 4 5 Older >>
Buy My Books!
Connect